Two months is the average time it takes me to listen to my dad's advice. Taking that I inherited his stubbornness, my favorite part of our relationship is his patience to impart the same helpful insights again and again until I start practicing them.
Working with my dad is one of my highest blessings and the best career advice he's given me since we started 33founders is to ask interview questions that I'm genuinely curious about, rather than ones I think people are seeking the answers too.
Fortunately, it only took me two weeks to take this advice and when I expressed my struggle with time management to my friends Brittany and Kim, the founders of ZinePak, their honest desire to help me and quickly share their personal strategies demonstrated how much people are genuinely wiling to help.
Since our conversation, I anxiously await my interviews to ask founders the questions that are perplexing me. Whether it's DinnerLab founder Brian Bordainick helping me work through my fear of the unknown or Madison Reed founders Amy Errett and Sabrina Riddle teaching me to slow down and enjoy the journey each conversation I have is making me a better person.
With that in mind, I wanted to dedicate the last post in our How to Launch Your Startup series to the founders most impactful learning during their first year.
For me, it was asking for help when I need it and just like always, when I asked Brittany, Matt, Rameet, and Kellee to contribute they were there to answer.
These are the guiding lessons they use to lead their businesses today.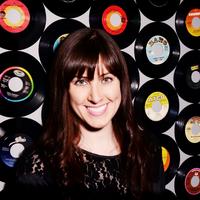 Brittany Hodak, Co-Founder of ZinePak
"It's easier to get forgiveness than permission." This is something my dad said to me when I was much younger, although I've found it's even more applicable in startup life. If you aren't getting your hand slapped every now and then, it means you aren't pushing hard enough. While I certainly don't go around trying to ruffle feathers, you've got to challenge the status quo in order to get things done.

Matt Schnarr, Co-Founder of AWAKE Chocolate
Sorry, I couldn't limit it to just one thing, so here are three:

Location, location, location. Much like selling houses, selling chocolate bars is all about being in an impulse location in the right type of store. At the beginning, we were chasing any store that would take us almost. Now we are becoming more and more picky as to which accounts we pursue and certainly which accounts and locations we invest behind.
We sell momentum, when you get one account, you can get two, with two, four and so on. Having momentum and positive news also makes the financing pitch go much easier.
Cash flow. At large companies, you hear this term from time to time but it doesn't mean much. The bank accounts are big and the company isn't living paycheque to paycheque. When you start a business, you learn very quickly that it isn't what you can do, it is what you can afford to do and/or when you can afford to do it. Cash flow is the holy grail of small companies and cannot be taken for granted under any circumstances.

Rameet Chawla, Founder of Fueled
Sales will fix all problems. No matter what problem you have, sales can get you out of that hole.

Kellee Khalil, Founder of Loverly
Knowing change is a good thing and it's inevitable.