Remember when you were little and you'd come up with new business ventures to fulfill your goal of buying the latest Furby or music player (admit it, you would have done questionable things to attain a glorious walkman)?
Whether you were growing Christmas trees like Richard Branson or selling Cutco knives for Vector Marketing like Sam Rosen did in high school, knowing that we needed funding to make our ideas come to life, we each had unique ways of financing our dreams.
Although raising capital can assist founders in making their dream a reality, the ability to "scrappily" manage finances, both for companies that raised venture capital or are bootstrapping, is the key indicator of a startup's success, and frankly survival.
With this in mind, we asked Brittany, Rameet, Kellee, and Matt how they managed their finances during the first year to get where they are today.
Here's what they had to say: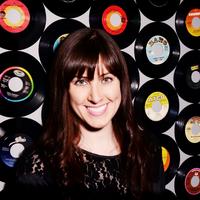 Brittany Hodak, Co-Founder of ZinePak

One of the biggest mistakes we made early on was trying to handle finances ourselves. I wish I could get back all of the time I spent trying to teach myself Quickbooks and figure out how to comply with things like quarterly tax filings! Every business should hire an accountant, period. Unless you're a CPA, your time is better spent doing other things to help your business grow, not trying to balance the books.
Our first year also included LOTS of juggling between personal credit cards. At any given time, we were using four or five personal cards because we couldn't get a very high line of credit on a business credit card. Then, we learned about charge cards, which work differently than credit cards because there are no pre-set spending limits. Once we got our first charge card, an American Express Business Gold Rewards card, it literally transformed our company. We went from only being able to finance one or two projects simultaneously to being able to finance four or five, and led us to 350% revenue growth between our first and second years.

Rameet Chawla, Founder of Fueled
The largest expense for my company in our first year, which still holds true today, was payroll. Its always critical to manage cash flow efficiently, whether it's your first year or fifteenth. Since payroll is often the largest expense, put put all of your effort into minimizing it. Then, you'll have the ability to be generous in other areas of the business, and still come out ahead. I remember looking back on my first year financials, looking at the wages paid for that year and thinking, "Wow, that's pretty low. I wonder if its accurate." It was.

Kellee Khalil, Founder of Loverly
Every CEO is frugal, but I definitely paid close attention to every dollar going in and out of the company. I've seen many entrepreneurs fail by going bankrupt all too quickly, and I wanted to ensure that didn't happen to Loverly.



Matt Schnarr, Co-Founder of AWAKE Chocolate

Like it was our own (because it was). Cash flow for an early stage company separates those that will weather the storm vs those that will burn out. Set out a budget and only spend on those things that are crucially important. Ideally have someone on your team that is very financially savvy to be the spending gatekeeper.