When Brian Chesky and Joe Gebbia started pitching AirBnB people couldn't wrap their heads around allowing a stranger to sleep in the room next door. Think back to yourself in 2008, or even right now, would you feel comfortable inviting the person in front of you at Starbucks into your home?
It's safe to say that after six years of pitching, AirBnB's caught on and it's entirely due to Chesky and Gebbia's resilience to live on cereal as their only meal to keep pushing the business forward.
It's commonly preached that the driving reason behind disruptive startups success is entrepreneurs' grit, and the most important way it surfaces is a founder's never ending drive to share their idea with as many people as possible.
The more you share it with, the more feedback you receive and the higher your chance of success. So whether it's your first product or your tenth iteration, embrace Steve Blank's advice to "Get out of the building" because networking is the game changer for young startups.
With the challenges of early exposure in mind, we reached out to our founders to learn how they followed Steve's advice to raise awareness during the early stages.
Here's what they had to say…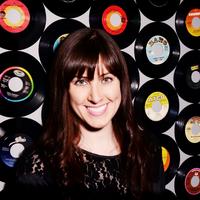 Brittany Hodak, Co-Founder of ZinePak
Getting press early on depends on two things: hustling and networking. For the first year, I made time to go to EVERY networking event I could–especially if I knew reporters would be there. When I wasn't networking in person, I was hustling online. I emailed, tweeted, and called reporters from every startup publication and pop-culture show I could find. ZinePak also got some early press from HARO, Help A Reporter Out, which matches reporters with sources for their stories. The best thing I've ever done for press was join YEC, the Young Entrepreneur Council, which allows me (and hundreds of other top entrepreneurs across the country) to contribute articles to the world's most reputable business publications.



Rameet Chawla, Founder of Fueled
I hustled. I went went to Meetups, conferences, launches, and parties showing everyone the first app I built. I did everything I could to associate myself to mobile.


Gene Gurkoff, Founder of Charity Miles
I made an app before Charity Miles that I really thought was going to be the next Angry Birds. I hired an expensive PR Company and had visions of being on the cover of Fast Company. That startup failed for a variety of reasons– mostly because the app itself wasn't very good and wouldn't get any traction regardless of how much PR we got. So when I made Charity Miles, I didn't try to get any PR, but instead focused entirely (and I mean entirely) on making an app that people would use and tell their friends about. That is the best strategy. Our members love the app, spread the word for us and get us all kinds of press.


Matt Schnarr, Co-Founder of AWAKE Chocolate
How to allocate spending to an early stage consumer packaged goods company is one of the toughest questions that a founder needs to answer. Partially because marketing is less linear than many other areas of business. Sometimes, what you put in doesn't directly payout and sometimes it is a longer payout.
What we did was determine who our core consumer was and how they shopped our category. Chocolate is impulse driven and our college aged consumer doesn't consume media like their parents did. With these insights in mind, we focused on a few pillars:
In-store placement and impactful pos to get noticed and trigger impulse purchases.
Sampling – We created the "Eyes Wide Open Tour" taking a cue from our owl mascot Nevil (6 promo reps, two mascots, two buses, 120,000 samples across 40 colleges in 40 days) thinking this would be a great way to talk to students and set the initial pace for the brand.
Website and social media to enable our brand evangelists to efficiently spread the word about AWAKE.
Public Relations – We pitched our business on Dragons Den (that's Shark Tank for the American's out there). This not only provided us a 7 minute infomercial on our product but also resulted in a bunch of show follow ups and write ups in digital and paper media.

Kellee Khalil, Founder of Loverly
Our early networking strategy was getting in front of key technology entrepreneurs who've started similar companies before, allowing them to share their feedback and advice. Those mentors turned into my investors and because I had them on my side, Loverly attracted the tech press. Once people saw what I was building, a wedding inspiration and shopping platform changing the way couples plan their wedding, the awareness grew.

Neil Capel, Founder of Sailthru
One of the most challenging aspects of the startup game is getting exposure and then monetizing that momentum. The three most important things to have are 1) your story and 2) a strong backbone and 3) endless energy, not necessarily in that order.
I knew that creating something drastically different within an existing category would not be easy. But just like anyone with an idea and drive, I worked knocking on as many doors as possible to share the story. I ran around the city (and sometimes, country and globe) taking meetings with anyone who would give me the time of day. What I learned from those meetings allowed us to refine the story. Eventually I got to a place where I knew I could explain the opportunity that anyone would have in working with us, recommending us, talking about us (ANYTHING!) with ease and impact. This is where the backbone and energy was needed. Not everyone I wanted to meet with returned the sentiment, but I worked day and night to a build a network of believers who helped us to grow awareness exponentially. Be patient, but be relentless – a start-up only fails if you walk away from it.