Prior to interviewing Jordan Kretchmer in August, I was struck that Livefyre was named the best place to work in the bay two years in a row.
Our conversation centered entirely on culture and exposed me to the deep commitment required by founders to lead highly productive teams.
Jordan is the NFL coach who trusts the rookie quarterback to throw a Hail Mary during the last seconds of the conference championship. While most founders test new hires with pressing projects or demand them to sign a culture document, Jordan brings individuals on as proven members of the organization and encourages them to impact the company's culture.
Trusting individuals, Jordan explained to me, gives them something to lose and if your organization is pioneering positive change they'll do anything they can to be a part of it.
Following Jordan's lead, Rameet, Kellee, Brittany, and Matt are dedicated to fostering a family like culture at their startups.
This is how they're doing it.

Rameet Chawla, Founder of Fueled
I empower people to be decision makers. By giving people this responsibility, I am telling them, "I trust you." When people have the power to make their own decisions, any consequences are also a direct result of their personal actions. As a result, they feel a significant sense of ownership over their projects.

Kellee Khalil, Founder of Loverly
Given that Loverly is a lean startup, we demand employees to take ownership of their domain and I encourage people to feel empowered by helping them visualize their goals and creating short term wins that contribute to moral.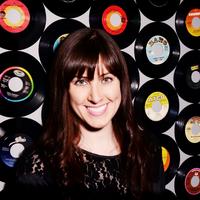 Brittany Hodak, Co-Founder of ZinePak
One of the best things we've implemented to help with employee morale and team camaraderie is a rotating program called "Culture Captain." Every month, a different member of our team takes a turn being in charge of fun activities for the team, both inside and outside of work. He or she is given a dedicated budget to make sure we're all having a good time. Last week, we spent 90 minutes decorating pumpkins to help make our office more festive for Halloween. We also always try to have a charitable component, whether it's sending cards to veterans or buying gifts for underprivileged elderly members of our community.

Matt Schnarr, Co-Founder of AWAKE Chocolate
The AWAKE Chocolate team is still only 5 people, three of which are founders (all coming from the same companies) so this is generally inherent to most of us. Otherwise, cross functional responsibility and an open concept working environment (ok we still work in one room :)) certainly help all on the team feel like they are part of something special. Understand what motivates your employees, if you can't pay a lot, ensure that your people are getting something that they can't get somewhere else (i.e. experience, fun, flexibility, empowerment, appreciation).