The first time I heard Steve Blank's advice to get out of the building I was genuinely curious about where he wanted me to go. Fortunately, when I started working full time our founders taught me the importance of getting feedback on your product, even in an idea's infancy, at each stage of the process (I know, I have the coolest job ever).
Just like delicious deserts (check out these banana cashew butter muffins – you won't regret it), successful business models are shared, tweaked, and completely changed thousands of times for a brand to consistently deliver the best product possible.
Since the fear of rejection makes early stage marketing feel daunting (You aren't the only one who's afraid of hearing no), we dedicated this week's post in How to Launch Your Startup to Brittany, Matt, Kellee, and Rameet's first year marketing strategies.
Here's how they got out of the building to make ZinePak, AWAKEChocolate, Loverly, and Fueled household names.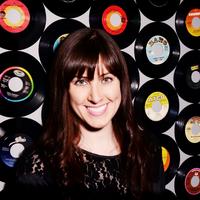 Brittany Hodak, Co-Founder of ZinePak

Word of mouth has been huge for us. As a startup, it's critically important to tell as many people as you can about your product or service. We probably got 30 "nos" for every "yes" in the first year. But, we ended every "no" conversation by politely asking people to refer us to anyone that might be a better fit. Some of those prospects made referrals almost instantly, while others followed up six or seven months later to connect us with someone. By nature, most people like helping others–especially startups. Don't be afraid to say to someone, "Please keep my business top of mind in case any of your colleagues or friends might find us useful in the future." It's that simple! Any time someone makes an introduction for you, be sure to follow up with a handwritten thank-you note.



Matt Schnarr, Co-Founder of AWAKE Chocolate
The marketing strategy depends on the target market and consumer shopping patterns. Being an AWAKE caffeinated chocolate bar, our bulls-eye target consumer is university aged and chocolate makes it largely an impulse purchase. The most important strategy that we employed was differentiated packaging. It is the foundation that the brand is built on and it needs to work for us even when other marketing strategies (ie advertising and promotion) are not present. For example:
AWAKE name in bold on package tells what product is like "Vitamin Water"
Brown packaging looks like it would taste good
Owl mascot differentiates it from other chocolate bars and gives it a friendly and safe appearance
Hand drawn font and matte finish adds an artisanal feel

Kellee Khalil, Founder of Loverly
Content. We've seen huge growth in traffic and on-site engagement due to our aggressive content creation strategy. Putting a voice to our brand has been monumental in getting our name out there.

Rameet Chawla, Founder of Fueled
Personal branding. Building up a personal brand has connected me, as an individual, to mobile. I have worked to become a thought leader in the mobile space by publishing articles and speaking at conferences. This has generated the greatest ROI.