Each morning when I read Jason Calacanis' Launch Ticker I learn about startups who have successfully raised money. Ranging from the announcement that two-year old Handy raised an impressive $30 million Series C to BlaBlaCar's record breaking $100 million round in France, raising capital not only appears to be simple but is often mistaken as the single prerequisite for a startup's success.
The reality is that funding a startup is one of founders highest challenges, regardless of the stage of their business, and the way they embrace journey can make or break a company's success.
In addition to pitching to hundreds of investors (they really mean hundreds – Josh Hix pitched over 150 investors to fund Plated), founders have to cultivate new relationships resulting in countless perspectives on the direction they should grow the business.
For this week's feature in How to Launch Your Startup, Matt, Rameet, Brittany, Kellee, Ethan and Gene share their experiences funding successful startups.

Matt Schnarr, Co-Founder of AWAKE Chocolate
Raising the first round of capital is often the toughest since generally it is pre-revenue and your valuation is very much subjective at this point. I recommend the following for consideration at this stage:

Investment by founders first. You need to show skin in the game to make others believe. Even if it is relatively small.
Pick a valuation that is fair. The worst thing that you can do at this stage is start too high forcing future rounds to be at a lower valuation than the first.
This round is often best filled by family and friends. Investment from people that know you is more likely than persuading sophisticated private equity firms since what you are really selling at this point is yourself and a dream. Financial support from family and friends also shows further skin in the game since no one wants to lose money for those close to them.
Have coffee (or an AWAKE caffeinated chocolate bar :)) with anyone. Networking at this stage is crucial. You never know where financing will come from in the early rounds. Often the person you meet with won't be an investor but their friend might.
Finally, raising the first round is super tough. Don't give up. Expect to meet with 10 people for every one investment. Persevere!

Rameet Chawla, Founder of Fueled
I've never raised any capital for Fueled but I've helped numerous startups raise money. Firstly, you need to be able to answer the question, "Why now?" which is the famous Sequoia question. Good ideas aren't intuitive, and your idea shouldn't naturally seem like a good idea. You should be saying to people, "I know it doesn't sound like this is going to succeed, but here's why it will." Your idea shouldn't sound like a runaway success from the beginning. In short, be able to answer, "Why now?" and then be able to explain, "This isn't crazy because…"
Also. keep in mind that investors are looking for deals, something pre-product won't cut it, they want to see a released product with healthy growth. You need to show data, like a successful MVP, that proves you're going to crush it. Without this, you're likely to be stuck only getting money from friends and family.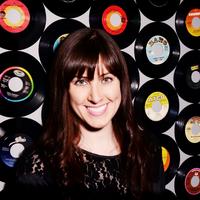 Brittany Hodak, Co-Founder of ZinePak
Almost four years into ZinePak, I'm proud to say that we've still never raised a round of funding. For us, keeping ownership internal has been key. Creative control was important for my co-founder Kim and I when we launched the business, and we've been fortunate not to give that up yet. My advice to anyone seeking funding would be to think about the big picture. If your end goal is to sell your company for $50 million or $100 million, every small percentage point has the potential to be very valuable. Before giving up equity, look for alternate ways to finance your growth, using tools like charge cards or lines of credit.

Kellee Khalil, Founder of Loverly
Walk into your first meeting having done every bit of research possible. Make sure you know your numbers and do a background check on the competitor. You'll need to sell the dream, so come prepared to answer the question "where can this company go?"

Ethan Austin, Co-Founder of GiveForward
The number one thing that helped us raise our first round was finding someone who believed in us to invest and then pitch us to others. When you are raising your first round you are an unknown entity and since no one is going to return your cold emails, you need someone to make introductions for you and do a lot of the pre-pitching. For us, this person was Tim Krauskopf. People might not have known us from a hole in the wall, but they respected Tim and when he said GiveForward would be a good investment, people listened. At the end of the day, he helped us raise the first 40% of our seed round. After that, the second half was the easy part.

Gene Gurkoff, Founder of Charity Miles
Raising capital before you have a really good product with traction is putting the cart before the horse. I see people doing this– raising hundreds of thousands, or millions of dollars with just a powerpoint deck, and I have no idea how they do it. I don't know what kind of moxie that is. But it's usually after they've already built a successful company and made investors money so that those investors are willing to bet on them again. Unless you've done that, then I again think the best strategy is to just focus all of your resources (whatever they are) on making a product that people love and somehow generates revenue. (Or has a clear path to generating revenue.) That won't necessarily make the investors knock on your door. But, at least when you get the meeting, you can provide them with a real opportunity. Some will say no, but some will say yes.