Since launching in December, 13,000 messages have been sent across 22 channels in the Women's Entrepreneur Festival Slack community. Ranging from questions about beta-testing to fundraising, or simply asking for advice, the community thrives on WeFestival's founding mission to fulfill women's unique need to connect and be heard.
"It's similar to being in a coworking space. These are questions you can ask an investor or an entrepreneur working in the same vertical," Joanne Wilson, WeFestival's Co-founder, says of the rapidly growing community. "A lot of these women work from home. This is an opportunity for them to connect during the day," her sister and President of WeFestival Susan Solomon continued.
Being an entrepreneur is a lonely job. You need a place where you feel like you aren't alone.
My personal experience inquiring about angel investing during one of WeFestival's weekly Slack-Offs, an exclusive Q&A with an industry expert, resulted in multiple women sending me private messages with events and resources to explore. I was overwhelmed by the genuine support. If you've witnessed the engagement on Slack thus far, it's clear that it's only a matter of time before the community boasts hundreds of thousands of women.
I had the opportunity to sit down with Joanne and Susan to discuss WeFestival's evolution from an event to a startup, the sisters' plans to scale it globally, and the core misconceptions they'd like to diminish about women entrepreneurs. Our conversation is a prelude to the upcoming chapter of Connect and Be Heard profiling speakers from WeFestival's upcoming conference in New York on April 13th – 14th.
Taking WeFestival to the Next Level
After running WeFestival for five years in collaboration with NYU, Joanne was inspired to either scale the event like a real business or shut it down. The connections were too rich not to take it to the next level.
Susan herself is a powerful example. WeFestival has made a palpable impact on her life, inspiring her to join a startup after the 2012 event, and then taking the leap to start her own company Drive-Thru Branding, which offers on-demand branding to startups and small businesses. In 2015 she partnered with Joanne to take WeFestival to the next level, scaling the community to reach women across the world through more events and a robust online community.
Her first priority was revitalizing the brand; Bringing their new tagline Connect and Be Heard to life. "We updated the brand to catch up with everything that was already happening. The visuals and the physical experience of this year's event will map to that," she says, foreshadowing the conference taking place at 1 World Trade Center.
Joanne and Susan view WeFestival NYC 2016 like their model home, creating an experience that will translate to additional events in other cities. They're bringing the conference to Los Angeles this November and Berlin in 2017. In addition to the wide-scale events, they envision planning smaller gatherings across the world. Many groups are already assembling organically on Slack such as #EuropeanParticipants and #BrookylnFounders to plan offline meetups.
For those who aren't one of the 400 entrepreneurs accepted to the conference or capable of attending, Slack is vibrant community, offering the opportunity to connect one-on-one with other women entrepreneurs. Since launching in December the community has grown to over 1,000 women across the world. It enables them to meet co-founders and potential investors, ask questions, find resources, as well as beta test products for each other. If you haven't joined, I highly recommend you do. You can also participate in WeFestival's weekly Slack-Offs featuring industry experts who answer questions every Tuesday at 10 a.m. PT / 1 p.m. ET for an hour. Past guests include Jenny Lefcourt, serial entrepreneur and Partner at Freestyle Capital and Kara Nortman, Partner at Upfront Ventures. You can revisit the unedited conversations in the #Slack-Off channel or read recaps in WeFestival's Medium Confab.
Additionally, the team's partnered with sponsors such as American Express, Google, and Salesforce Ventures to grow their audience and reach. They've also increased their social media presence. You can follow them for updates, engaging content, and news on Twitter (@WeFestival) and Facebook. 33voices was fortunate to partner with them to profile women entrepreneurs in Connect and Be Heard. The founders and investors' honesty and genuine desire to help fellow entrepreneurs contributing over 200 personal stories has been overwhelming. Be it through interviews, the Slack community, or on social media the support of WeFestival community members is life-changing.
Women Connect Differently
Each of these notions extends to the foundational belief shaping every aspect of WeFestival today and in the future: Women connect and network differently.
"Women are always asking 'Are you even listening to me? Is anyone hearing me?'" Susan asserts. "Women need to know that someone has their back to answer questions like: 'Am I doing this right? Am I going down the right path?' It's that back and forth that makes women different. Whether it's validation from a friend, supporter, fellow entrepreneur or role model women need an emotional connection and validation. It frees them to move forward."
The energy thrives every year at the conference and is the primary reason Joanne was compelled to take WeFestival to the next level.
"Every WeFestival ends at 5:30 p.m. and as the crew is cleaning up and taking out the chairs the women are still talking," she says, reflecting on past events at NYU. Women have found co-founders, mentors, investors, and partners. They've been inspired to start companies and local meetups. "We are connecting people. It's thrilling to hear from all of these women and see them work together. WeFestival is about helping women move their businesses forward. That's what this is all about."
Despite the relationships made at WeFestival, there is a common misconception that women aren't interested in attending events or sharing their stories.
In 2015, Joanne spoke at a Soundcloud conference in Berlin where 90 out of 120 women showed up to listen. The founders were shocked and asked where they all came from. Joanne met them with a simple answer: Women go to events that make sense for them.
The sentiment is a core driver of WeFestival's thoughtful organization. The panels, for example, are divided by the stage of your business. There are conversations ranging from early product development to raising capital and networking with the press. You can view the agenda here and live-stream the event in April.
It's also the reason they have an application process. Joanne and Susan personally review each submission. "We take the responsibility very seriously because we want to make sure that the people who come to the event are the people we can really help. We don't believe we are best suited to help the small business owner who doesn't want to scale. WeFestival is about helping entrepreneurs who are scaling companies," Susan affirms. You can read more about their perspective in their recent letter to their community here.
Empowering Women to be Stronger Entrepreneurs
An important and desired outcome of scaling WeFestival is to drive universal change in women's attitude pitching and talking about themselves and their businesses. We'll be covering these topics extensively in the second installment of Connect and Be Heard with WeFestival panelists such as Food52 Founder Amanda Hesser and SmartyPants Vitamins Founder Courtney Nichols Gould.
How Women Entrepreneurs Operate Differently
While women possess countless strengths as business leaders, such as listening to their team members and being incredibly driven to succeed, there are common attitude traits that are significantly holding them back.
The underlying theme is an often too literal approach to sharing their goals, achievements, and aspirations. Or worse, not promoting themselves at all and apologizing when something isn't as they anticipated. While male founders are quick to oversell their skills and vision, women often predicate their future exactly on what the data indicates and hope that their audience will receive their pitch positively.
"Women are honest. Perhaps, too honest," Joanne says. "When you pitch you're going against everyone. When you're super honest they walk away thinking it's a small business. It's all about your attitude. You have to be bold. Stop babbling, wanting, and worrying about the people on the other side liking you and what you're doing. Pitching is about walking into a room and selling yourself."
Having invested in over 90 startups, Joanne recommends founders prepare for investors to completely dissect their company during a meeting. It's their job to uncover the holes in your business model to decide if they want to invest. The core insight to remember is: Whether you are an artist, chef, or an entrepreneur, you have to sell and stand by your vision. You know your business better than anyone else.
The most successful people in life are great sales people.
In the same vein, male founders are more apt to predict significantly higher company projections than women, who often choose the literal route citing precisely '$2.125M' in revenue for the coming year based on their expected output. In the case that they don't reach it, they panic.
"If you aren't going to hit your numbers by $250,000 say it like it is in the board meeting," Joanne says. "No one gives a shit. You'll figure it out going forward." It's always important to cross your t's and dot your I's but being too literal can and likely will hurt you. When individuals say yes, which they will, don't question it or apologize for what you don't know.
Take yes for yes and move on.
In her experiences working with founders, Joanne witnesses a significant difference in women entrepreneurs' body language and speech as they pitch their companies in later rounds. The same mindset needs to extend to them actively sharing their stories socially and in the media.
Vocalize Your Story
A resulting outcome of WeFestival and the efforts of other individuals, organizations, and the media is to showcase female role models for the next generation. There is telling discourse about young girls and women needing role models to aspire to larger career goals. A conversation I dismissed until I needed one myself.
Statistics show that if you ask young African Americans if they can be President of the United States they'll say yes. If you ask them if they can be CEO, they say no, because they don't have anyone to look up to. The same goes for young girls who need to see professional women making a difference.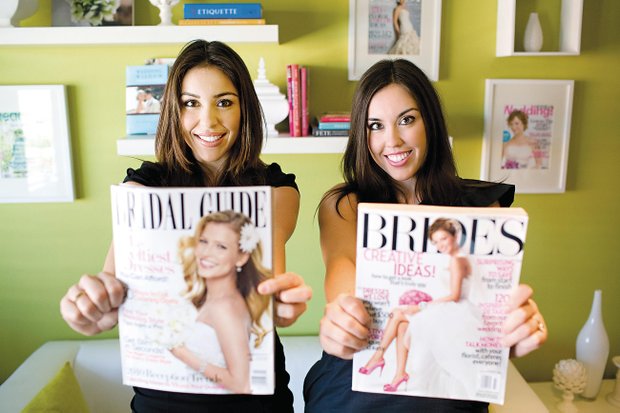 "I invest in women and minorities because they are the role models for the next generation," Joanne says. "When you sell your company, or whatever it is that you do to become a female role model because you are whether you like it or not, it's important to stay out there and tell your story to the public."
Young girls are asking: 'Where are the role models?'
WeFestival is answering by encouraging women to get out there, stay out there, and tell their stories. At this year's event, you'll see large signs of girls in superhero costumes that read WeFestival Class of 2025. For Joanne and Susan, WeFestival is more than an event or a startup. It's a movement.
Perhaps the most critical component is the way we represent these stories in the media. Joanne cites a recent cover story showcasing women entrepreneurs who are taking over New York. While an important acknowledgement the media needs to "make a concerted effort to show diversity in all businesses and not depict stories as the 'entrepreneur women' versus the 'entrepreneur men.' No one would ever say the entrepreneur men."
Supporting women is good for business. It's not altruism.
"If we continue to call out, publicize, and promote women entrepreneurs one day they'll be called entrepreneurs," Susan establishes. "It's clear that women are entrepreneurs and they are a part of the community in an important way. The goal is to reach a point where there is complete gender equality in all of these companies."
It's these foundational themes that make WeFestival thrilling for Joanne and Susan. The community will evolve as they learn more about women's needs.
"As our business grows, new opportunities, people, and partnerships will reveal themselves. It'll either be exactly what makes sense or it won't be for us. Like any startup, we have our path, but we're open to the opportunities that will present themselves along the way."
To gain deeper insight about WeFestival, join the community through the collection of resources below.
If you are a female entrepreneur or investor join the WeFestival community on Slack. You can explore which channels are most relevant to you and create your own for your community or a topic of your choice.
Mark your calendar for the upcoming Slack-Off with Courtney Nichols Gould at 10 a.m. PT / 1 p.m. ET on Tuesday, April 5th . You can also view recaps of past Slack-Offs with entrepreneurs and investors on Medium.
Read posts from the WeFestival team and contributors on Medium.
Images retrieved from LA Business Journal, Shark Tank, and WeFestival